Forget all the chatter about what color Lady Gaga's Valentino dress was (although for the record, it was periwinkle),  — lets talk about those diamonds for a moment. There were a lot.
Gaga was exclusively decked out in Tiffany & Co. jewels, all of which were sustainably sourced. Her set included the Tiffany Victoria bracelet, valuaed at $45,000; a flower-inspired bracelet worth $130,000; and a tennis bracelet valued at $145,000. She was also wearing a pair of earrings that cost $115,000. The total cost of her accessories comes out to a cool $435,000 — and it doesn't even include the most prominent item.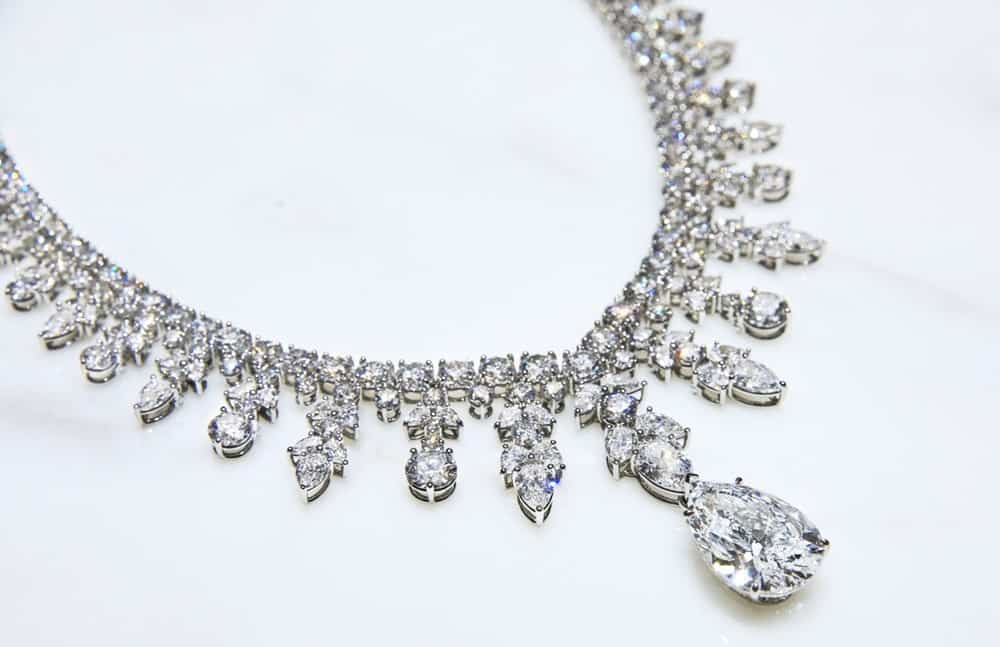 (Tiffany & Co.)
The real piece de resistance was her necklace. The custom item (made with her dress in mind) was dubbed the Tiffany Aurora necklace, and it features 300 diamonds, including a 20-carat pear shaped pendant. The price? It's only available upon request. But based on her smaller pieces alone it's safe to guess that the Aurora has a six-figure price tag.
Was it excessive? Absolutely not. 1. It was The Golden Globes, and her jewels were no more expensive than what stars have worn in the past; 2. Her Valentino gown likely cost somewhere in the six-figure range as well, and; 3. She's Lady Gaga. She invented excessive. Besides, look how happy she is: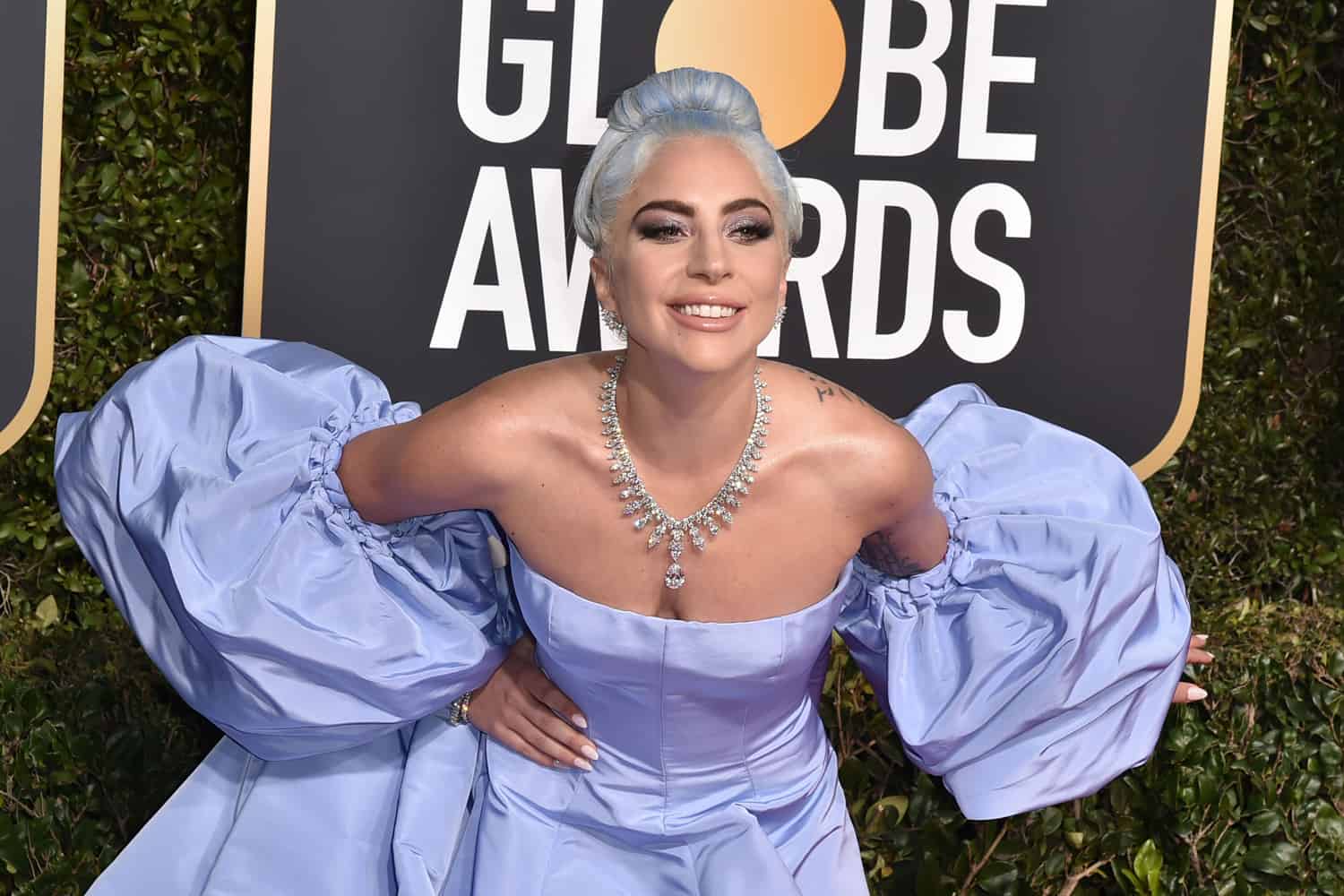 (PMC)